There was a great threadjack a while back that I thought deserved its own post — so let's discuss, ladies. What do you deep clean? Do you clean it yourself or ask your cleaning service to do it? Do you have a set schedule or something you notice? Here was the original question:
WFH has made me realize how dirty we have let our home get over the years. Our every other week cleaner kept bathrooms and kitchen clean and floors washed, but being here All.The.Time has made me realize that I need to get into a deep cleaning routine for things like windows, baseboards, light fixtures, the garage, etc. Any good sites or blogs for advice on how to develop a schedule to attack this and then maintain it, maybe on a yearly basis? Tip, tricks and resources welcome.
Readers had some great suggestions — a number of readers noted that they love the book Home Comforts, written by a former lawyer — the book is, one reader noted, "encyclopedically thorough about everything home making and housekeeping, with good checklists for suggested cleaning schedules." I've never heard of this book but will be getting it soon…
This post contains affiliate links and Corporette® may earn commissions for purchases made through links in this post. For more details see here. Thank you so much for your support!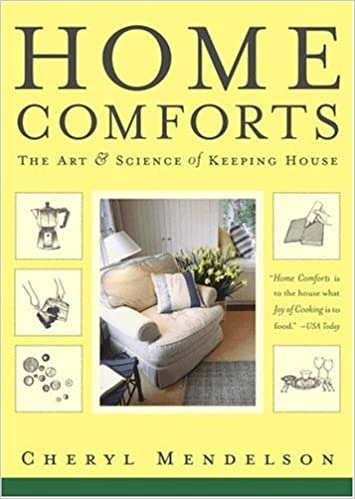 Someone else suggested Apartment Therapy's spring cleaning guide, which suggests a different task each day…
For the YouTube fans, someone recommended How Jen Does It and her "zone cleaning" system. 
Readers have through the years suggested the FlyLady cleaning system, as well as UnFuckYourHabitat (which, OOOH, has a guided journal I may just have to check out.)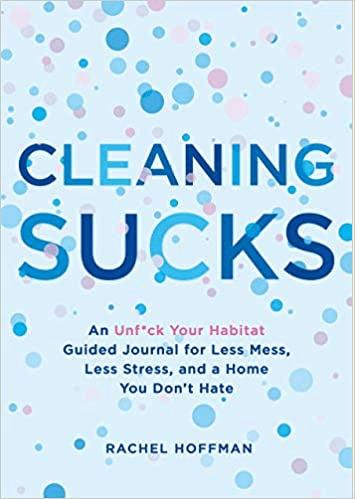 For my $.02, I've kept a list over the years — I've sometimes asking my cleaning service to do one or two things from the list; sometimes I've hired out, some I've attempted to do myself. (My latest adventure unfortunately resulted in very streaky windows. Sigh.) 
This was my list for deep cleaning (I haven't updated it in a while!), but I'd love to hear from you guys… 
1) Clean coffee maker w/ white vinegar
2) Change sponges (we actually just have our preferred scrub brush on a 6-month subscription from Amazon)
3) change toothbrush
4) review refrigerator to see if anything expired
5) wash pillow shams, duvet cover, throw pillow covers
6) wash entire bathroom
7) wash floors
8) flip mattress
9) clean microwave
10) change Brita
11) wash walls (magic eraser)
12) wash cabinets
13) clean vacuum cleaner bin
14) defrag computer, etc
15) replace butter (every 12)
16) change dust things
17) clean fridge
18) dust shelves, blinds, tops of shelves
19) clean air filter (once every 12)
20) sew all broken stuff (I just keep a pile that grows and grows)
21) throw away all ketchup packets, etc. (every 12)
22) print out sales/dividend history for all schwab stuff (every 12)
23) wash all glass wipes
24) wash all eyeglasses with soap/water
25) organize bookshelves
26) clean fan blades
27) clean from under toaster
28) deodorize trash cans
Ladies, if you have a deep cleaning system, do share… What are your best tips on how to deep clean your home? 
Stock photo via Deposit Photos / choreograph.