As one who has lived in the mountains for quite some time, I like to spend as much of my time as possible hiking. The solitude, reflection, fresh air and communion with nature are my favourite things about being out in the wild.
The storied Appalachian Trail crosses within 20 minutes of the mountain town where I have lived for much of the past half-decade or longer. Sometimes, while hiking on the "AT," as its affectionally called by Appalachian Trail hikers, I will encounter a 'thru-hiker' (one attempting to hike the entire 2,181-mile or 3510-kilometre trail end to end).
I have found that stopping to talk to these hikers is always worth the brief intrusion into my own solo experience in nature. Such individuals are filled with so much passion, dedication and spirit that conversing with them never fails to uplift my own day.
The Appalachian Trail
---
Sometime in July 2020, about four months into the COVID-19 outbreak here in the U.S., I crossed paths with a thru-hiker on the AT, up high on a local summit. As we introduced ourselves to one another, he told me his name was Noble. Noble was his given trail name (it is a time-honoured tradition on the Appalachian Trail that every thru-hiker is given a trail name by another thru-hiker), and he went by that, rather than his real moniker.
He excitedly explained that this was his first attempt at hiking the AT, but that he had successfully completed the other two major long-distance trails in the United States—the 2,650-mile or 4265-kilometre Pacific Crest Trail (PCT) and the 3,100-mile or 4989-kilometre Continental Divide Trail (CDT). 
For Noble, completing the AT would earn him the very rare (only 440 hikers since 1994 have achieved the feat) and remarkably difficult honour of the Triple Crown. A Triple Crown is when a hiker completes each of the three major long-distance trails in the United States. Each of the efforts must be documented, and the few who complete the monumental challenge are awarded with plaques of distinction each fall, at a banquet organized by the Appalachian Long-Distance Hikers Association (ALDHA).
During our brief interaction, I remember asking Noble (who was 55 years old at the time, and gave off the vibe of total inner peace) why he decided to attempt this inspiring feat, amid a major pandemic that kept roughly 90 percent of the hikers who annually attempt the AT off the trail. A huge smile broke out across his face as he simply replied: "Because it's my destiny and I am the shaper of it."
As one who has tried his best to maintain safe practices during the pandemic, I couldn't help but reach out and give him a high five in response to his answer. After a few minutes, I wished him good luck on his incredible journey north to his final destination of Mount Katahdin in Maine. We then went our separate ways. All I could think about on my way back down the mountain to my car were his inspiring words: "Because it's my destiny and I am the shaper of it."
I thought to myself how Noble is a shining example of a being who will stop at nothing to achieve the purest essence of his soul's desire.
We are all alchemists
---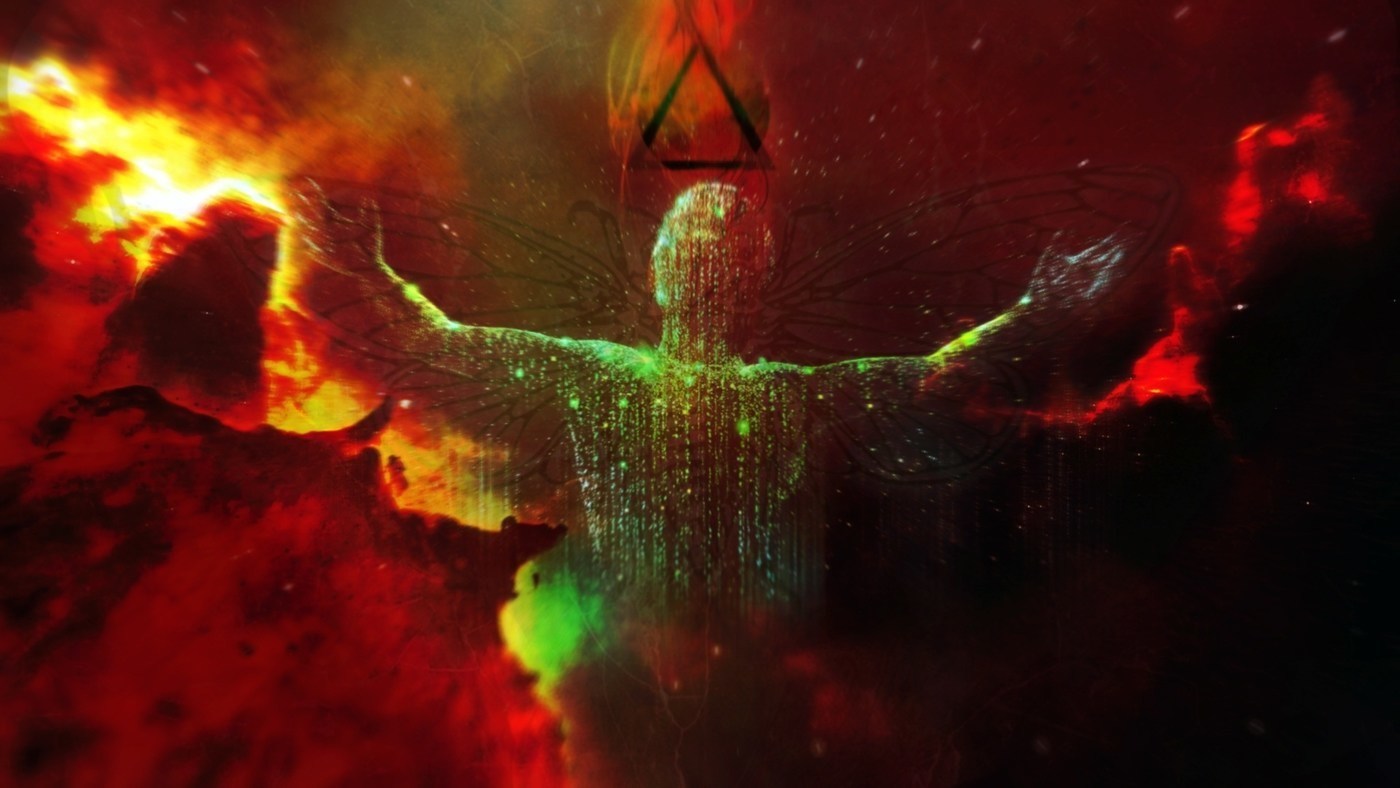 His quest reminds me a lot of Paulo Coelho's mystical character, Santiago, in the best-selling book The Alchemist, who goes on a long and epic pilgrimage in search of a hidden treasure, only to discover that the journey itself was his soul's true destiny.
Noble's words and example should serve as inspiration in this period of extreme anxiety and fear. Overcoming both paralyzing emotions will be especially challenging now, and even long after this crisis has passed. After all, it is not as if we will go back to the 'normal' that reigned pre-COVID.
Very likely, much of the world will live in fear of the next pandemic, while others will struggle to put their lives back together as a result of sickness, job loss and other debilitating effects of the virus.
Noble's courage to undertake his own pilgrimage to nowhere and everywhere, then, is also a powerful reminder that we, too, are shapers of our own destinies, even during a moment in time when it might appear that we have lost all control. The highly tragic nature of this virus may feel like too much to bear and overcome. However, we are always in control of our own destiny.
Knowing this should fill you with great hope as we all attempt to navigate these rough waters. This storm, too, shall pass and you will be called upon to light the path to a brighter day. In the meantime, if the feeling of hopelessness should rear its ugly head, think of Noble, the fearless hiker, who is shaping his own destiny one step at a time.
«RELATED READ» ARE WE THERE YET?: 6 ways to introduce your kids to hiking»
---
image 1 Image by arturo_ngeek from Pixabay  2 Image by Hermann Traub from Pixabay