This is such a crazy time to be shopping for work — but there are also some great deals if you're building a work wardrobe or need some new pieces to freshen up your collection. As always, Nordstrom has one of the best return policies among the workwear retailers — you can return clothes at any time, no questions asked — even return by mail is free and easy no matter when you placed your order. 
I've pictured a ton of great coats, tops for work (Zoom shirts!), lingerie, blazers, and dresses — I'll also do a mini-roundup here of the best stuff to look for if you're freshening up your weekend duds. 
Some of the long-standing Corporette reader favorites include these: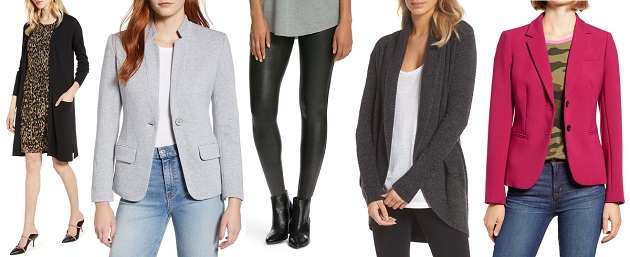 Reader favorites above, $45-$99: cardigan / comfy blazer / Spanx leggings / supersoft cardigan / schoolboy blazer
Others favorites not pictured here: 
sEE MORE HERE: BUTTON TKTK 
This post contains affiliate links and Corporette® may earn commissions for purchases made through links in this post. For more details see here. Thank you so much for your support!
The Best Women's Coats in the 2020 Nordstrom Anniversary Sale
I didn't picture Patagonia, and just picked ONE Avec les Filles coat — but both brands have a ton of nicely-priced, attractive coats in the sale. 

Pictured above, $84-$149: black/ brown / belted & hooded / tweed / purple plaid

Pictured above, $199-$499: moto / hooded / belted / cascade / leather
The Best Deals on Blouses in the 2020 Nordstrom Anniversary Sale

Above, $29-48: navy / white / beige / green / polka-dot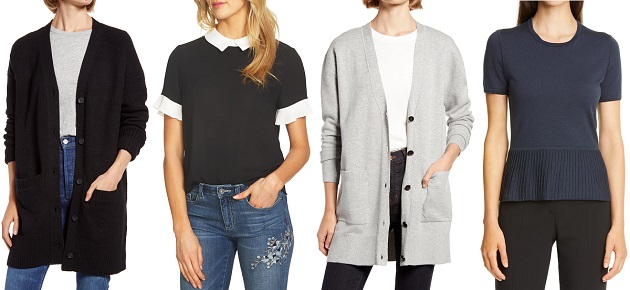 Above, $49-$113: cardigan / top / gray / navy (not pictured: matching cardigan)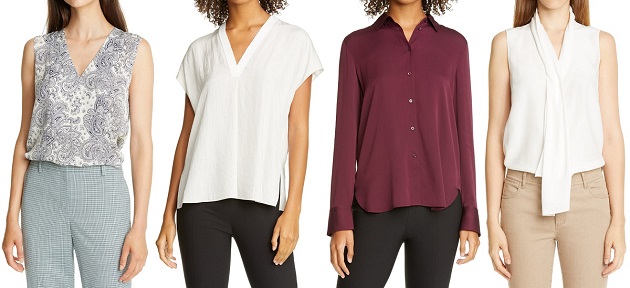 Above, $146-$268: paisley / white / purple stretch silk / white
2020 Nordstrom Anniversary Sale: The Best Lingerie

Above: black / cami / pink / strapless
(Not ALL pictured, but tons of great deals on underwear from Commando, Hanky Panky, True & Co, and Natori) 
A few notes on the ones above: 
the black one is one of the TOP reader favorites since the Coronavirus Craziness has started
the pink bra above is one of the long-standing reader favorites
the strapless bra above is Nordstrom's top seller for strapless bras and has been for a looong time 
The Best Work Dresses in the 2020 Nordstrom Anniversary Sale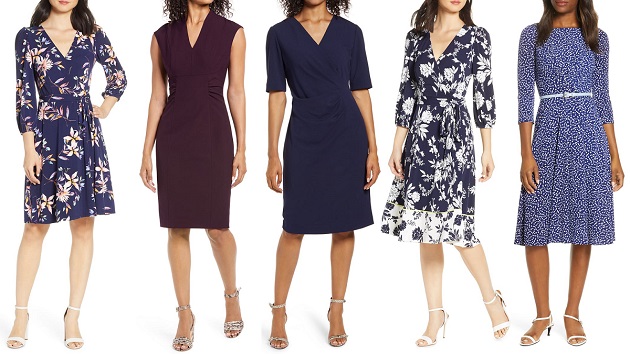 Above, $64-$79: blue / purple* / blue / wrap / belted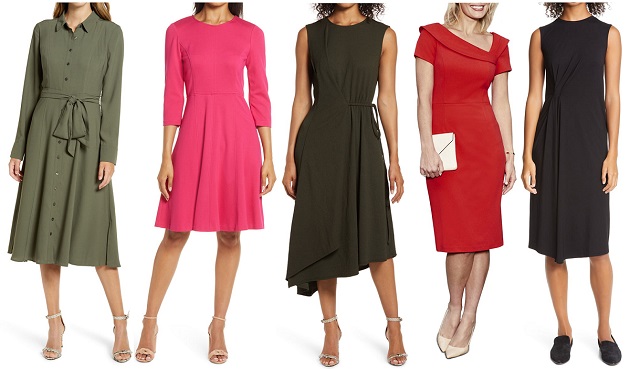 Above, $79-$99: olive / pink / asymmetrical* / red / gathered detail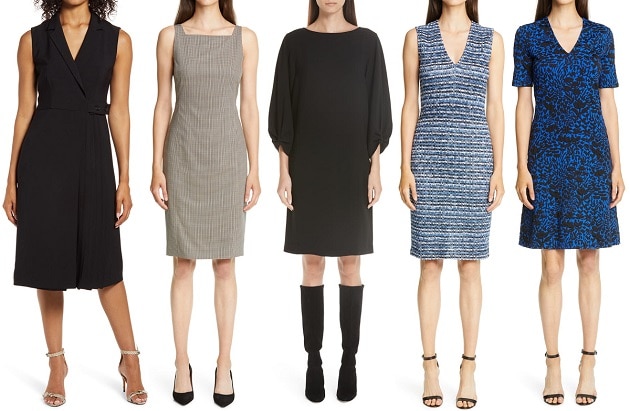 Above, $99-$836: black / plaid / black / space-dye/ floral
Bottoms for Work
(They all kind of look like basic black pants so I thought I'd just list them…)